We recently noticed an accidental theme when finalising all the latest additions to our wall art range – so many of them are centred around the female form and quite frankly, we're here for it! All of these pieces offer an effortlessly chic feel, bringing that unrivalled combination of strength and softness (like all good women we know.. hi, Mum! 😉) – incorporating one of these beauties is a sure fire way to bring instant elegance and warmth to a room.
Where else to begin than our show stopping Kalahari range? Pictured here in a stunning premium Canvas finish, this heart-stopping beauty always has us swooning, but especially at this Extra Large statement size.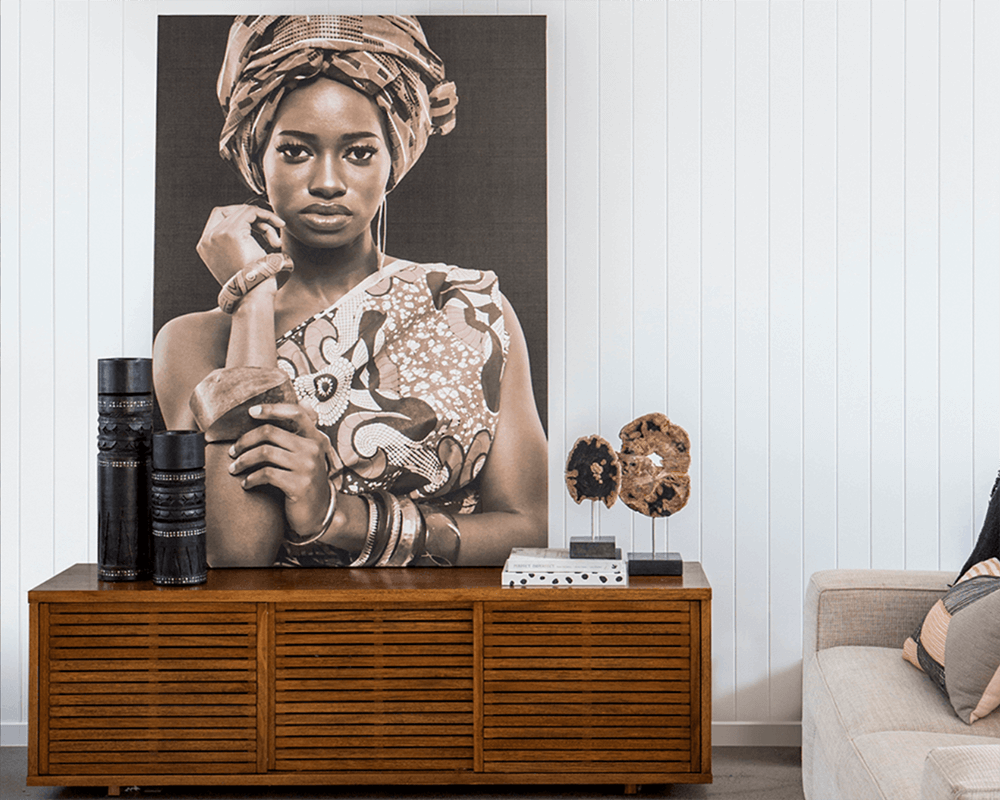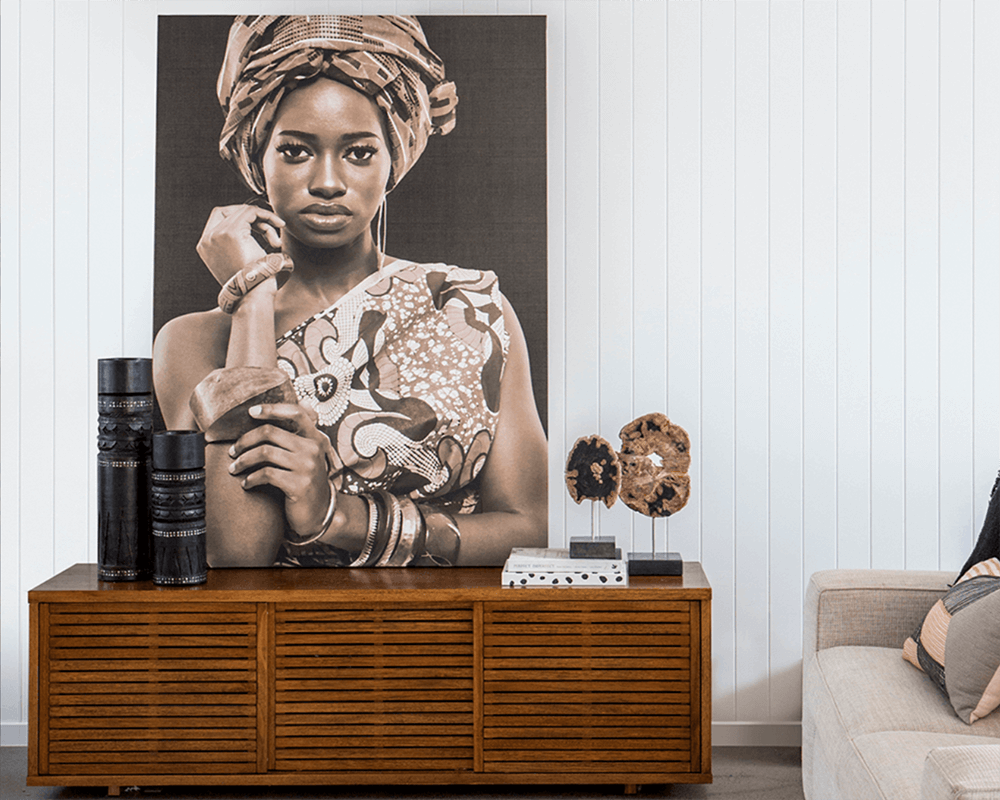 1. Kalahari 01 – Studio Canvas XL.
Next up, the beautifully versatile 'Momentary Contemplation' collection. These line drawings are delicate whilst still emanating a commanding sense of strength – see for yourself below how the artwork equally lends itself to soft florals (cc: our DIY Vintage Bloom wallpaper) vs. dark + moody so seamlessly.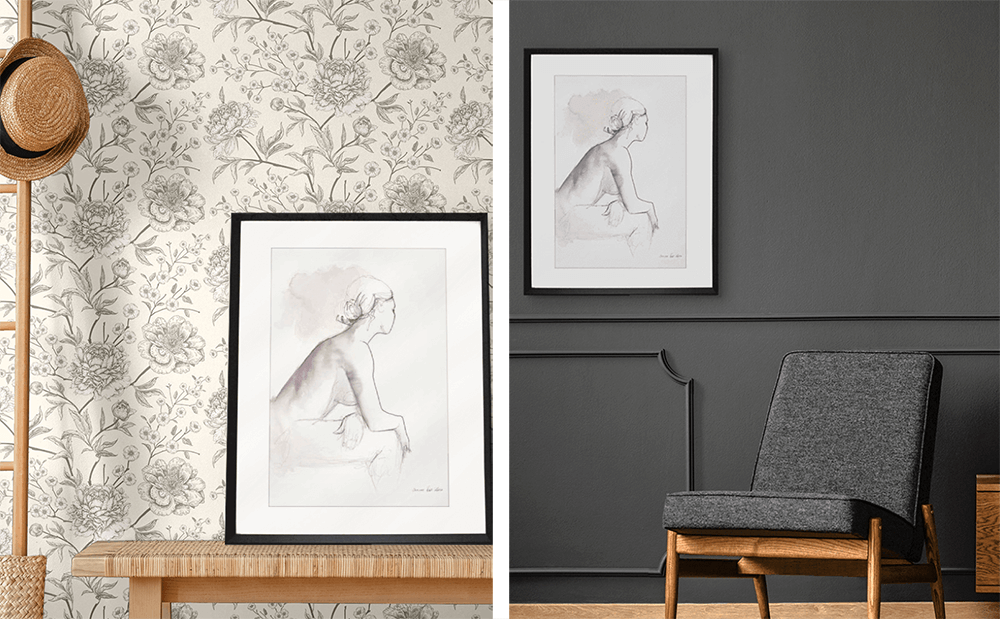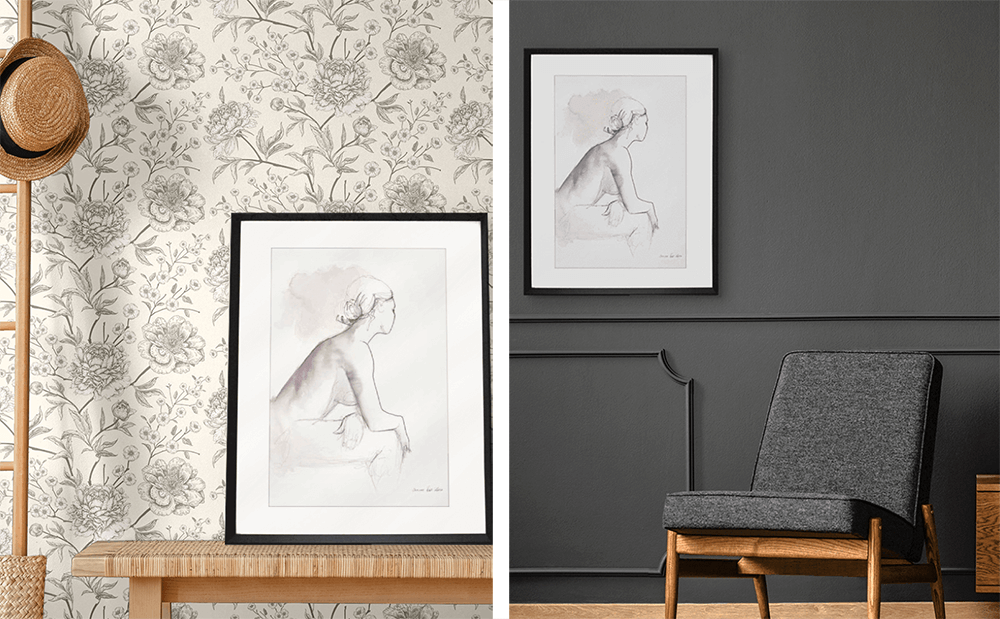 Perfectly pastel, these happy little 'Magdalena' portraits bring just the right amount of intrigue, don't you think?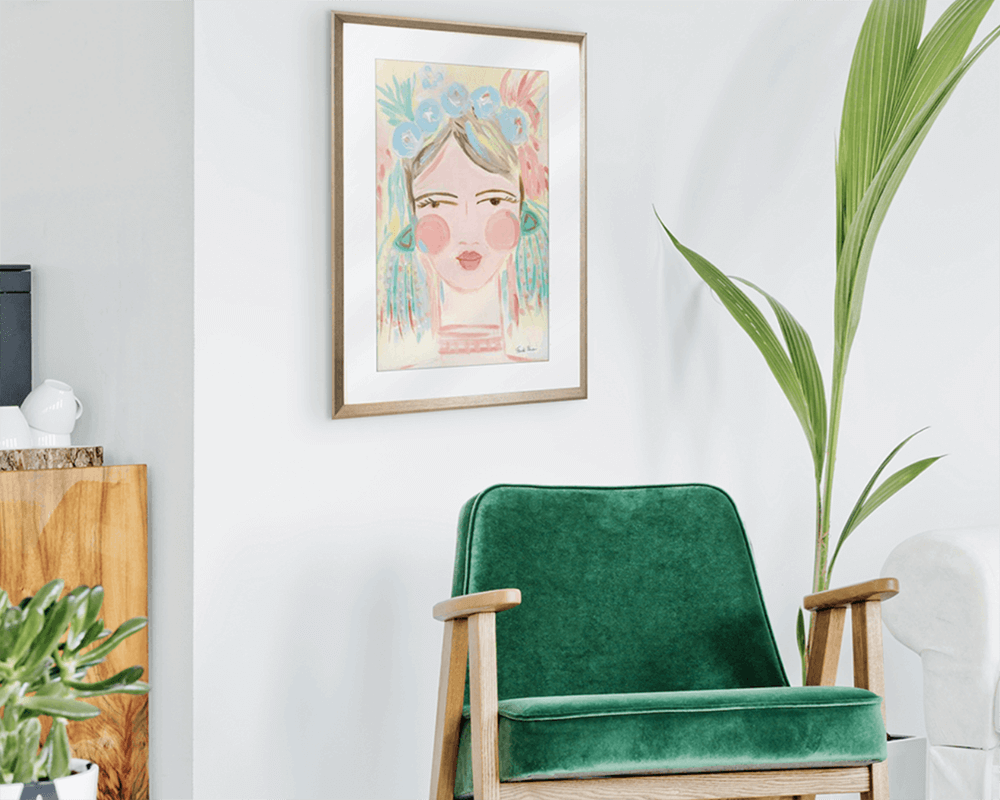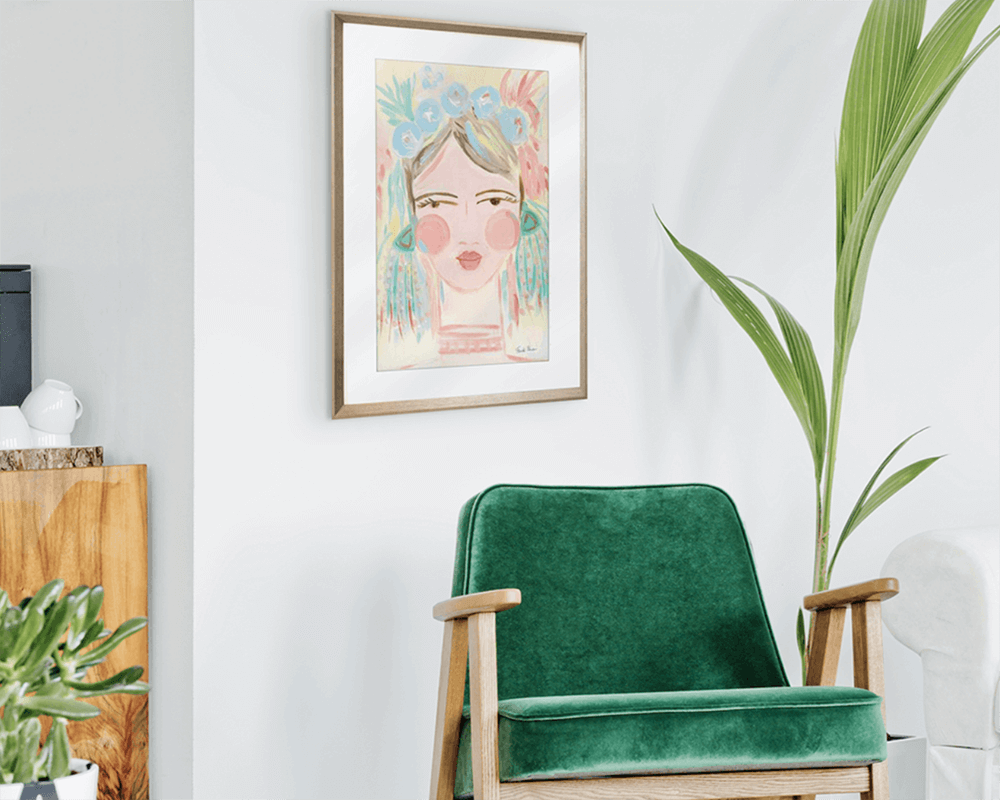 3. Magdalena 02 – Premium 'Cashew Deep Dish' frame option.
Florals and feminine go together like 2020 and wearing the same pair of track pants for the third day in a row (and your postie graciously pretending they haven't noticed this minor fact). These dramatic flower-crown portraits might be the closest we all get to 'Gala/festival/black tie chic' this year, and hey at least we can all feel a little fancy by looking at some beautiful art while we marinate in our PJs all day long.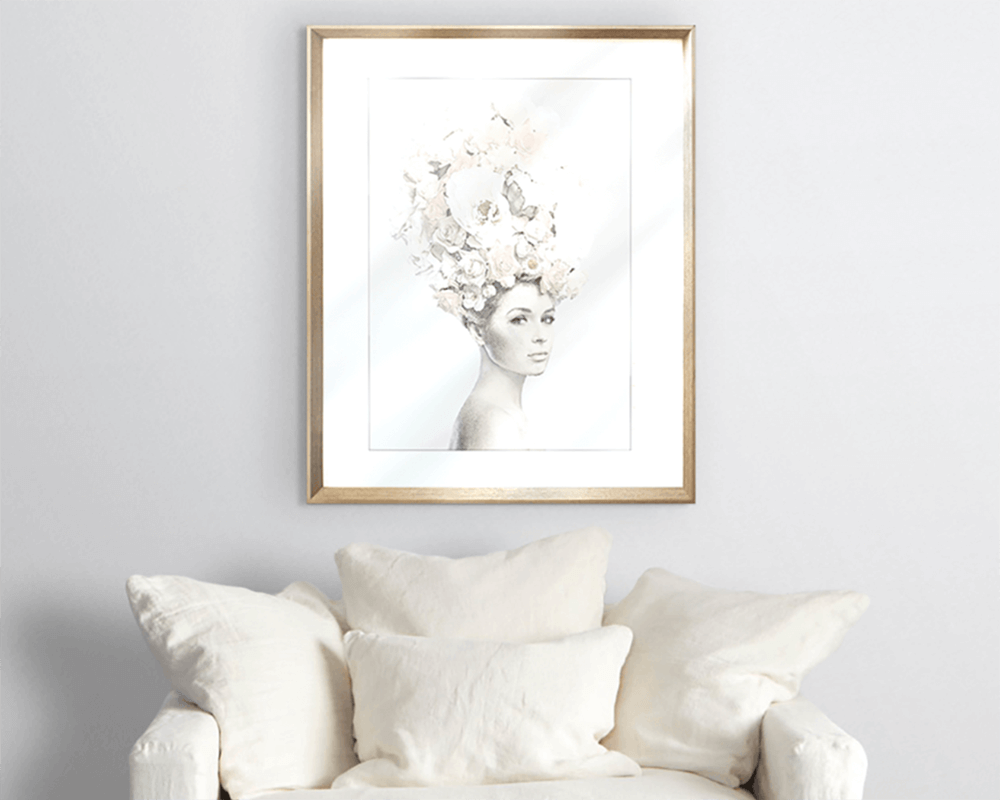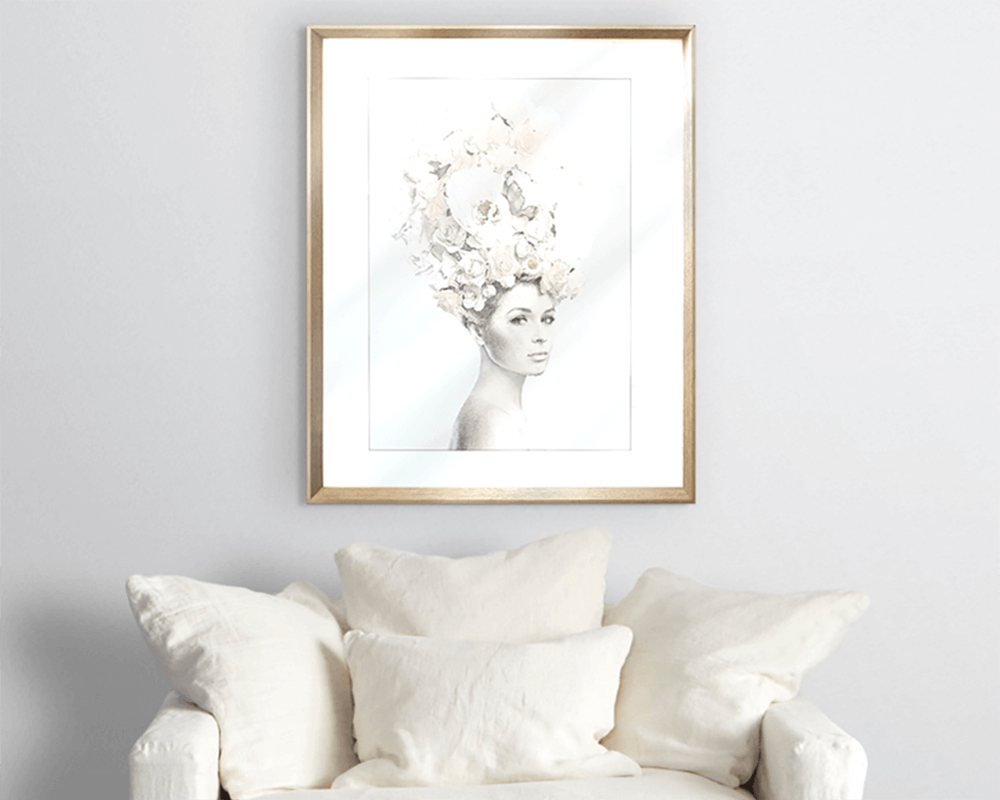 4. Duchess 02 – Premium 'Cashew Deep Dish' frame option.
Prefer your dramatic feminine x floral collaborations with a just a hint of vintage glamour? Say no more, our 'Abloom' collection has got you covered: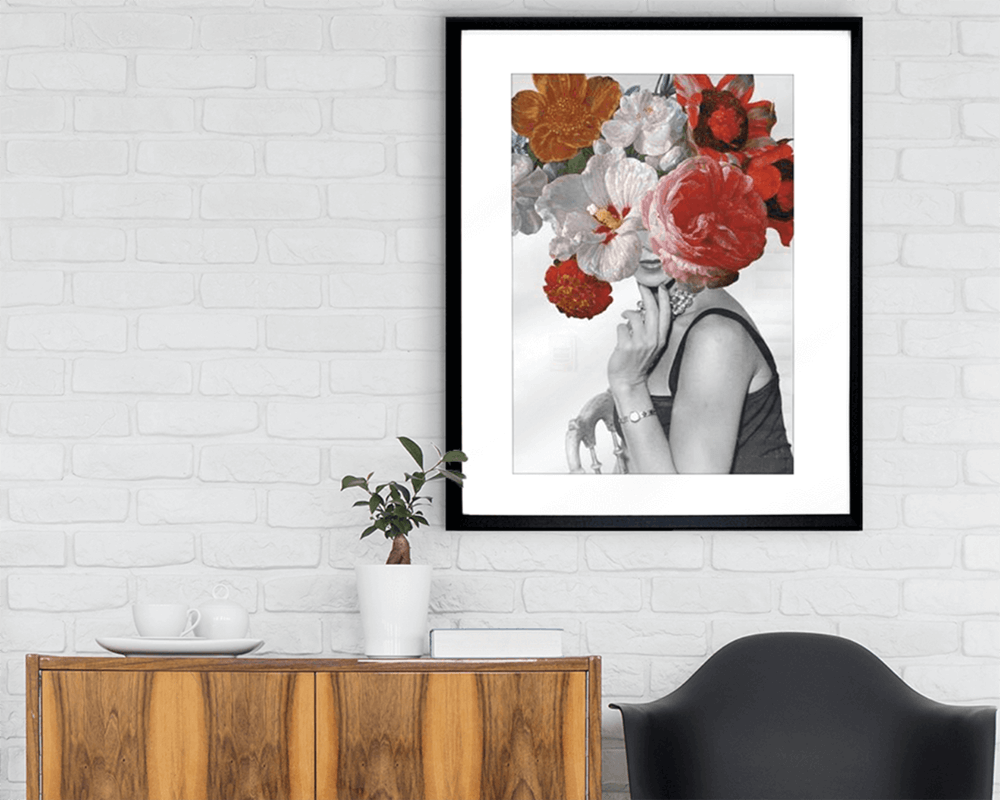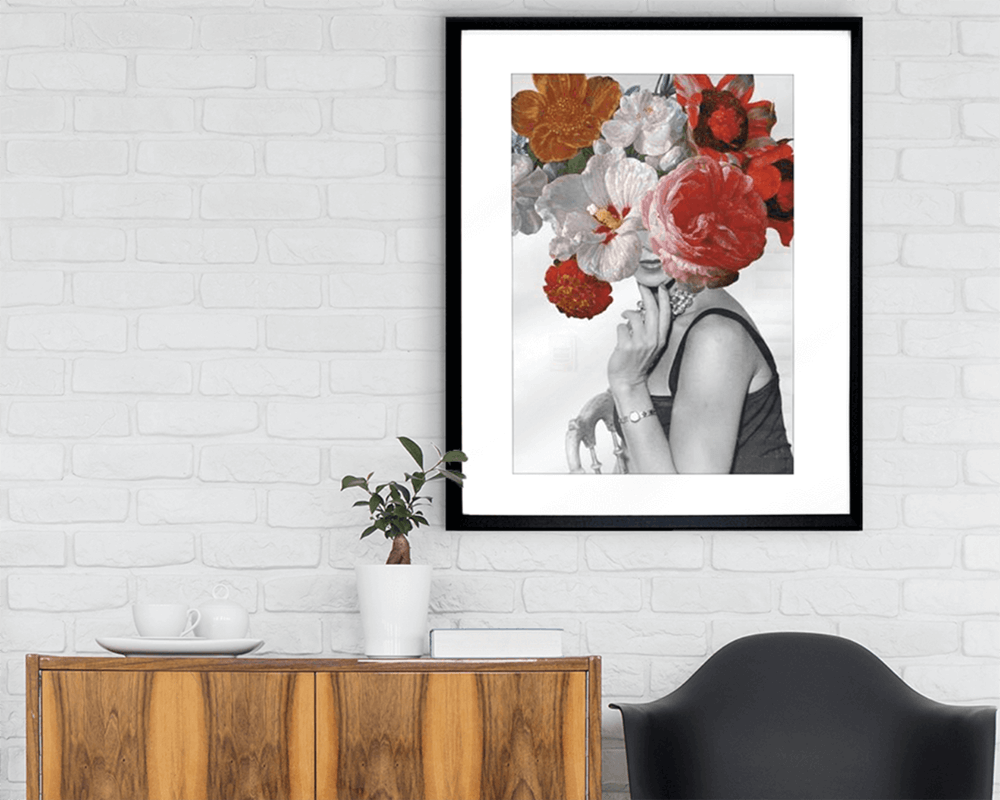 5. Abloom 02 – Premium 'Black Deep Dish' frame option.
While we actually released this collection earlier this year, the 'Sunday Funday' collection, as the name implies, brings a sense of fun and also features some gorgeous illustrations of the female form; so they definitely warrant a mention here.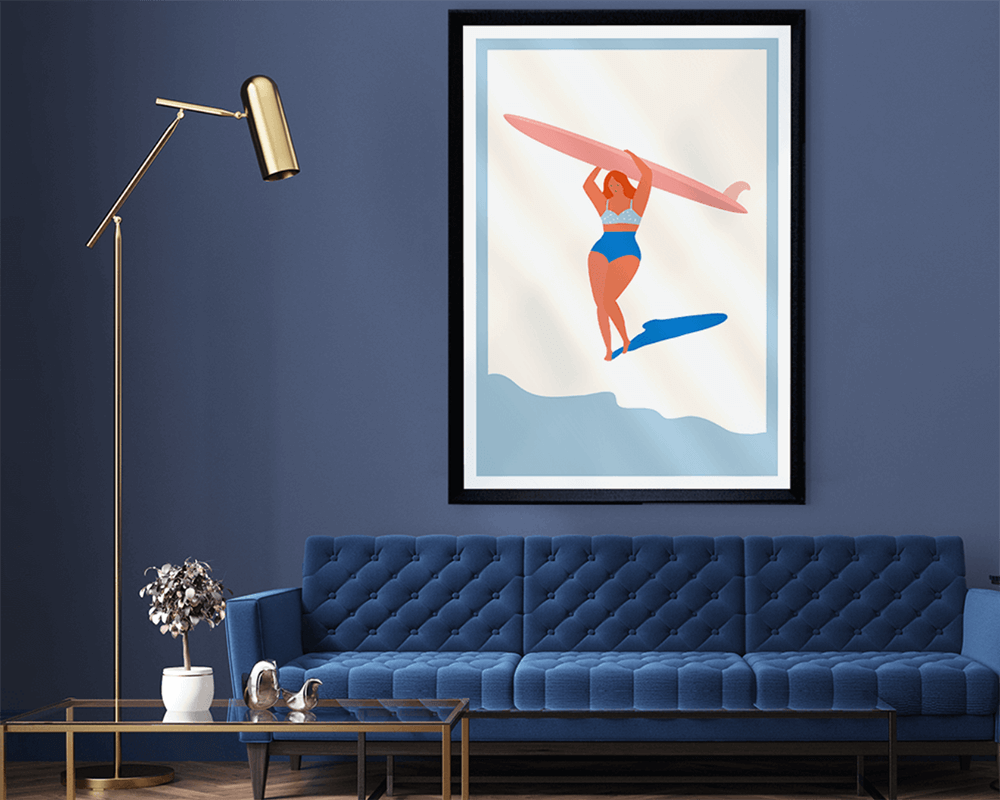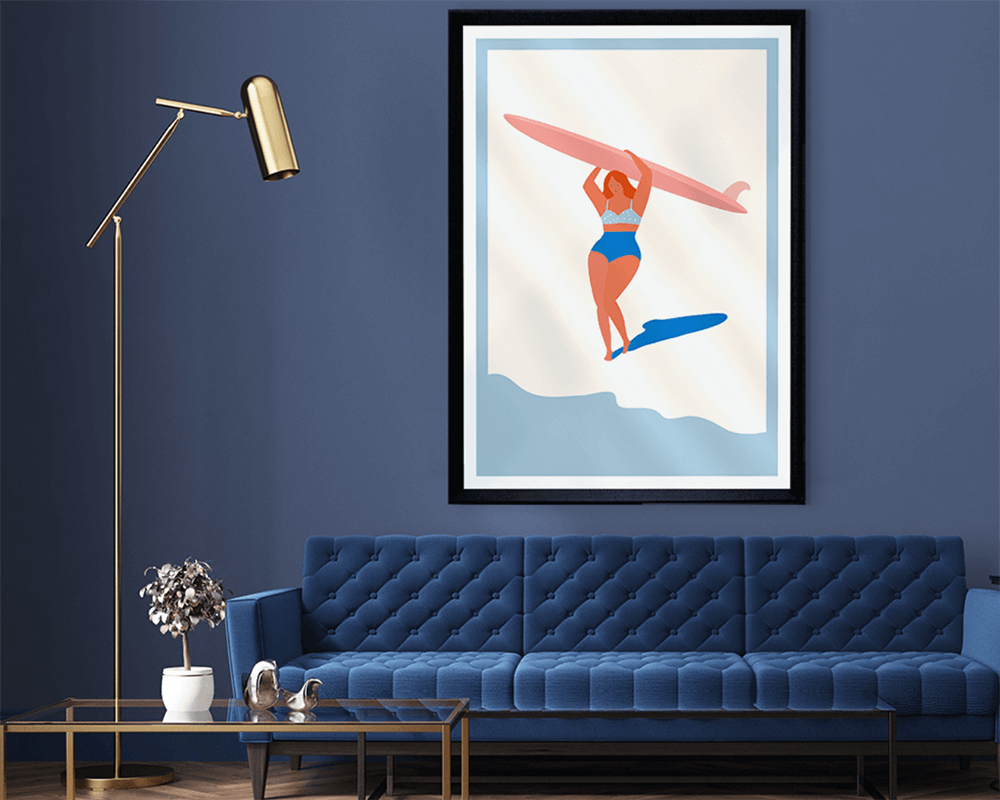 6. Sunday Funday 06 – Premium 'Black Deep Dish' frame option.
Honestly, can we all just agree that 2020 is the year that we vicariously live through the subjects of our art, because all of these muses are unapologetically living their most fabulously footloose and fancy-free lives – don't you agree?