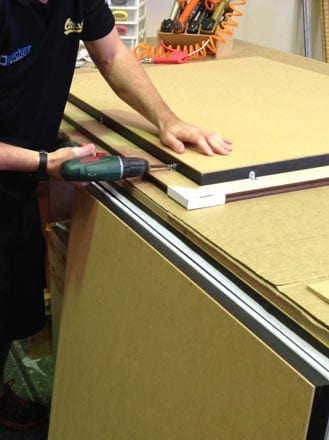 We make affordable, quality art
"Innovate Interiors" was born in 2011, as an addition to our existing custom framing business (Picture Warehouse, est. 1999) to capture the ever growing interest in the Interior Design market. With the release of our first catalogue of artworks and wholesale art in 2012 we established ourselves as the go-to for local Interior Stylists. Since then we've created an online store and expanded our retail services to be able to reach clients all around Australia. In 2021 we rebranded ourselves to become "Mint Art Co." offering the same great quality and service as we always have.
"Mint Art Co. is a Gold Coast supplier of ready-made and custom framed artworks, both wholesale and direct to the public."
We provide custom framed images, canvas, mirrors and wallpaper all manufactured from start to finish to your specifications, or choose from our extensive made-to-order range.
From economy options to elite artwork, we are dedicated to producing the perfect final product to suit any style, budget and customer specifications.
"We aim to be flexible and our goal is to make great quality, affordable art available to everyone!"
Our clients and projects range from commercial fit outs, retailers, property stylists and interior designers through to customers updating their home & workspaces.
If you would like more information about our services and how we can help you transform your space, contact our helpful team. From framed art to custom wallpaper, we can help!